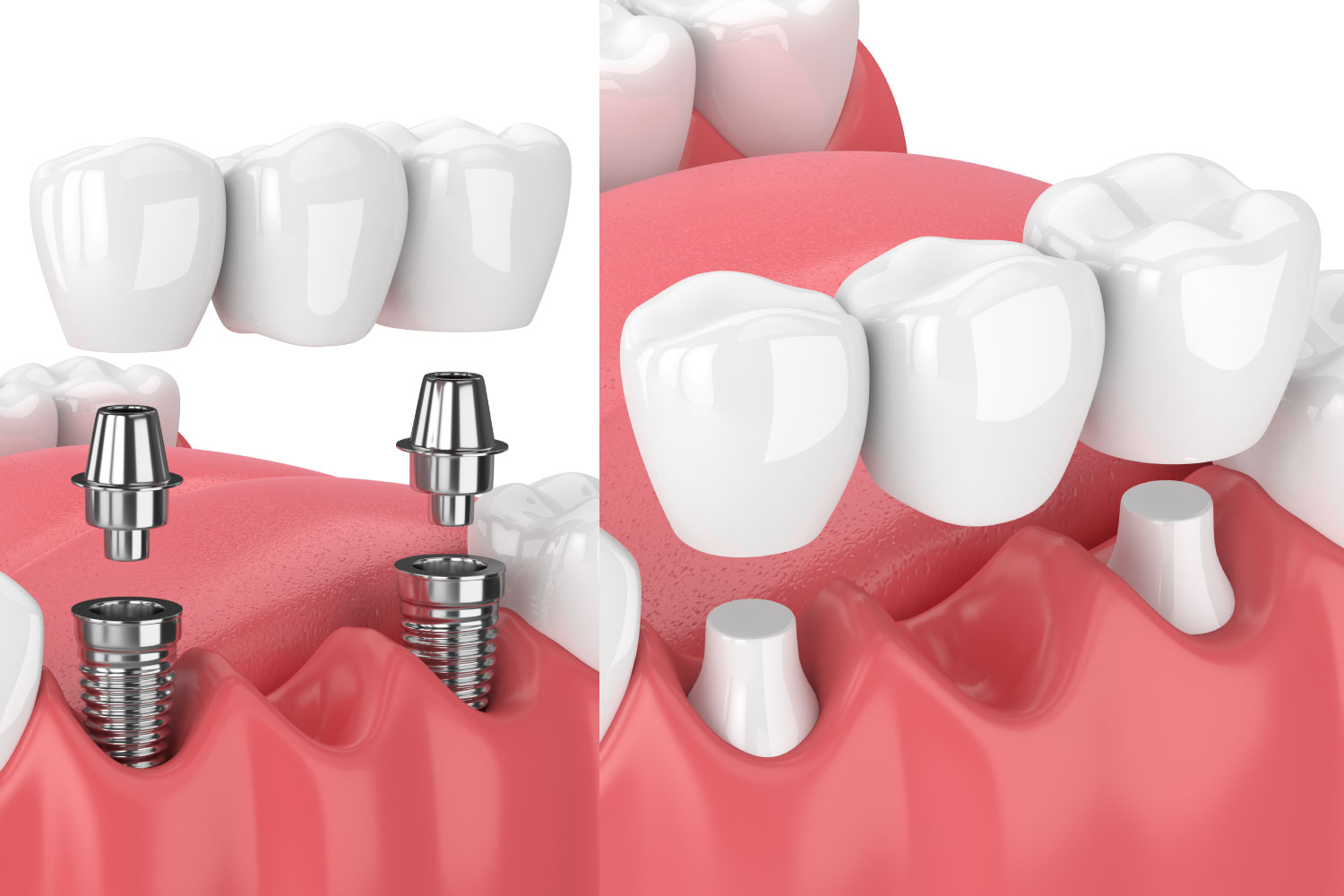 How Do Dental Bridges Work?
December 31, 2020 10:36 pm
If you are missing a tooth or a few teeth in a row, it can feel difficult and embarrassing to eat, drink, talk, and smile. Dental bridges can not only improve the appearance of your smile and boost your confidence, but improve the overall function of your smile too.
We offer dental bridges here at Rockingham Prosthodontics. In this blog post, we'll review the dental bridge procedure at our office in Harrisonburg, VA.
Reasons for Adult Tooth Loss
The reasons why a patient might lose their adult teeth are varied. One of the main reasons is poor oral hygiene and neglect, which can lead to decay and tooth loss. Diet, genetics, and habits (like smoking) can also lead to decay and tooth loss. Teeth can also be knocked out or damaged beyond repair due to physical trauma.
The only way to replace adult teeth is through a restorative procedure, like implants, dentures, or dental bridges, depending on the extent of your tooth loss and individual situation.
What Is a Dental Bridge?
A dental bridge can replace one missing tooth or multiple missing teeth in a row. It consists of an artificial tooth anchored by two neighboring crowns capped over natural teeth or two dental implants.
Dental Bridge Process
After you have your initial consultation and are approved to receive dental bridges, we will take impressions of your teeth to create a bridge that resembles your natural teeth and fits comfortably in your mouth. If you're receiving crowns, we will need to prepare the neighboring teeth so they fit snugly. And if you're receiving dental implants, we will schedule your surgery and give you detailed instructions on the recovery process.
Once it's time to attach your bridge, we'll make sure it's secure and comfortable. At each future checkup, we'll evaluate the condition of your bridge to determine if any repairs are needed.
Benefits of Dental Bridges
A dental bridge has many benefits. For example:
A bridge without implants is minimally invasive and has a fast recovery time
Resembles the appearance of natural teeth, thereby improving your smile's appearance
Helps retain your natural face shape
Supports proper bite and distribution of chewing forces
Helps prevent teeth from shifting
Dental Bridges in Harrisonburg, VA
If you think you're a good candidate for a dental bridge, please contact our office for a consultation. We'd love to review our restorative treatment options and figure out the best treatment plan for you. Contact us today!