Dental Crowns in Harrisonburg, VA
Dental Bridges
in Harrisonburg, VA
Dental crowns are a commonly used dental restoration option to improve the appearance and function of teeth when teeth have been affected by decay or trauma. This dental restoration also is used after a root canal has been performed. If you're looking for a dentist in Harrisonburg that offers dental crowns to restore your smile, give our office a call to learn more about our dental crown process or schedule an appointment with our skilled prosthodontist.
Schedule Appointment
Do dental crowns look natural?
A dental crown is a cap that our dentist in Harrisonburg can place over your tooth to restore a damaged or missing tooth to its normal appearance and function. Since dental crowns are caps placed over the tooth to protect and restore it, they often look natural and can even be tooth-colored to look like the surrounding teeth.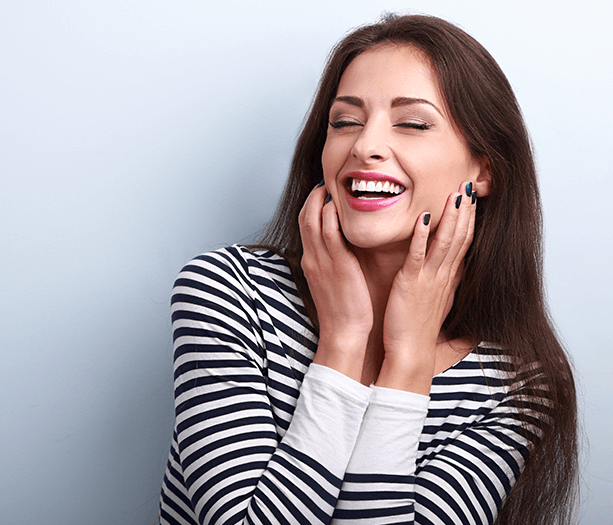 How long do dental crowns last?
Dental crowns are meant to be a long-term restorative solution that can solve various dental problems. On average, a dental crown can last around ten years. Proper care and regular dental check-ups can increase the lifespan of dental restoration. Several things that patients with dental crowns can also do to increase the longevity of a dental crown include being mindful of grinding teeth, practicing good oral hygiene, and selecting durable material.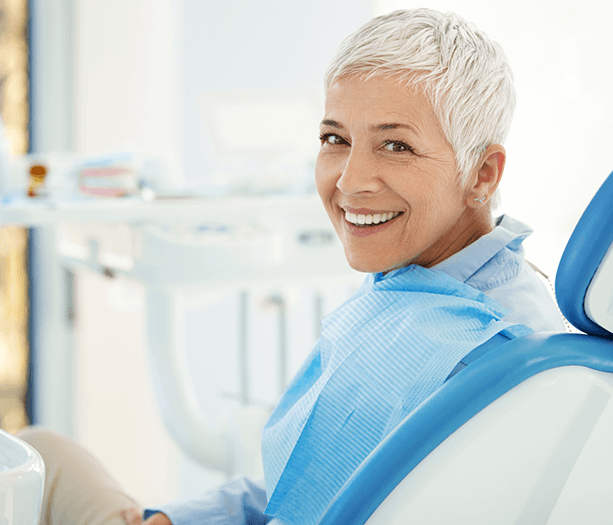 What types of dental crowns are available?
Dental crowns can be created from several different materials. Metal, ceramics, porcelain, or composite resin are just a few of them. To decide which material is best for your oral health and situation, our dentist will consider the location of the tooth, the color of your existing teeth, and the position of the gum line, as well as the cost for restoration. To learn more about dental crowns or restorations we offer, give our office a call to schedule an appointment with our dental office!