Exceptional Dental Implant & Dental Bridge Services
Exceptional Dental Implant
& Dental Bridge Services
If you have been researching tooth replacement options and you're not sure which treatment will work best for your unique situation, our experienced team would be more than happy to help. There are many things to consider when deciding between dental implants and dental bridges, so if you'd like to learn more about our bridge and implant services, feel free to call our office or send us a message for more information.
Contact Us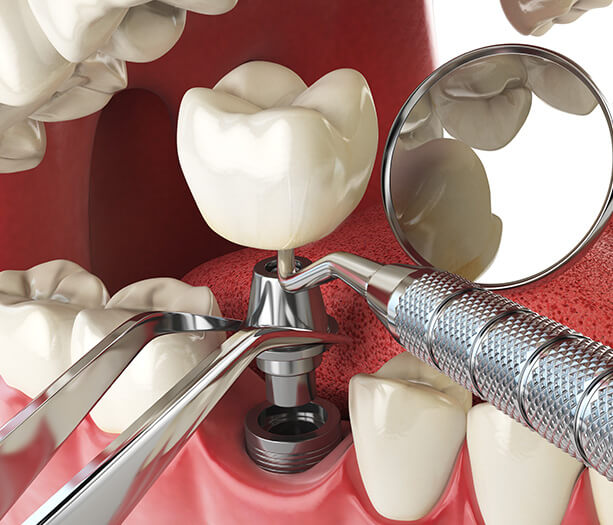 The Dental Implant Process
The dental implant procedure begins with an incision in the gums, after which a small hole is drilled in the jawbone and the implant is placed carefully. During the healing process, your implant will begin to fuse with the jawbone in a process called osseointegration, which creates a very stable base for your artificial tooth. This usually takes at least several weeks, so we can provide a temporary dental restoration like a partial denture that you can wear in the meantime. Impressions of your teeth will be used to create a dental crown that will look very similar to your other teeth, and once everything has healed properly, your crown will be placed and adjusted.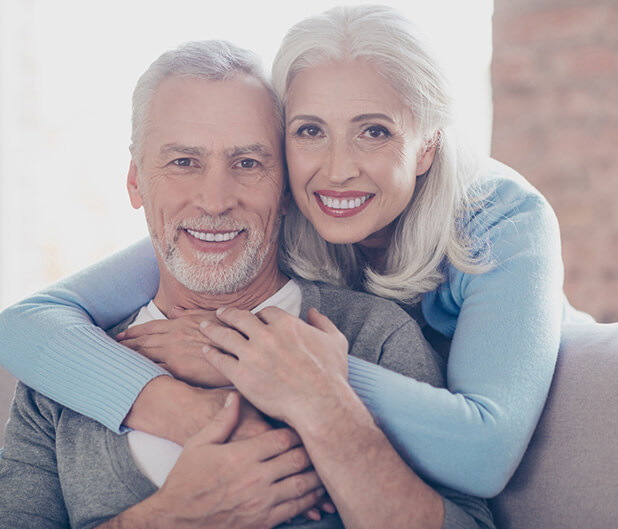 Dental Implant Benefits
Durable, long-lasting tooth replacement solution
Improve the appearance of your smile
Help make eating and speaking easier
Surrounding teeth are unaffected
Can be treated like natural teeth
Help prevent bone loss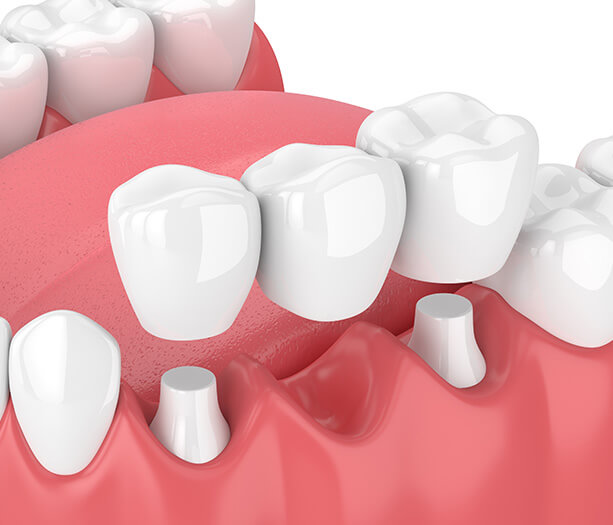 The Dental Bridge Process
Dental bridges require the abutment teeth, or the teeth that will be covered by the bridge, to be prepared before the bridge can be placed. This involves removing part of each tooth's enamel so the crowns can fit over them comfortably and securely. Once this is complete, impressions of the teeth will be taken to create your custom dental bridge and a temporary bridge will be placed in the meantime. At your follow-up appointment, your temporary bridge will be removed, and your new custom bridge will be placed with a strong adhesive. Once secured, any necessary adjustments will be made to ensure that your bridge looks and feels natural.
Dental Bridge Benefits
Minimally invasive; fast recovery time
Restores appearance of the smile
No special treatment required
Help maintain the shape of the face
Evenly distribute the force of the bite
Help prevent surrounding teeth from moving
Our team would be happy to help you decide which tooth replacement option will fit the needs of your smile and your budget. Contact our office to schedule your consultation today!