Cosmetic Dentistry in Harrisonburg, VA
Cosmetic Dentistry
in Harrisonburg, VA
In addition to our wide range of preventive services and advanced restorative procedures, Rockingham Prosthodontics also offers excellent cosmetic treatments that can whiten, brighten, and straighten your teeth. Our team works with patients from all different dental backgrounds to create smiles that they truly enjoy showing off. Contact our office and learn more about our cosmetic services today!
Contact Us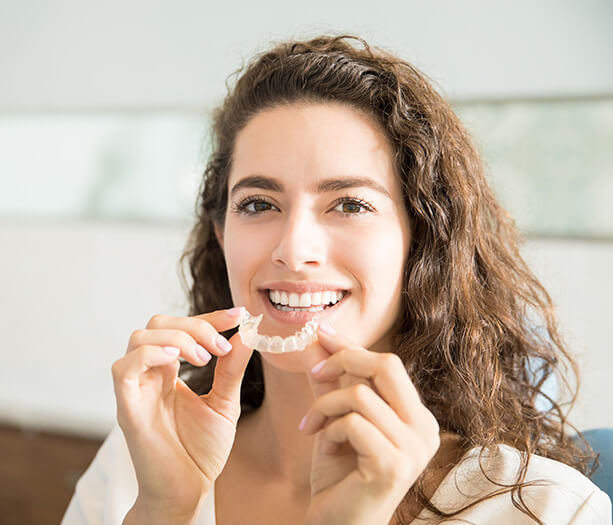 Clear Aligner Therapy
Rockingham Prosthodontics offers clear aligner therapy through both Invisalign® and ClearCorrect. Each of these brands is excellent for patients who want a discreet way to straighten their smile in an average of 12 to 18 months. Clear aligners are made of clear plastic that is comfortable to wear, and they are completely removable, which allows patients to enjoy their favorite foods and activities with no problems. At your orthodontic consultation, our team will work with you to create an orthodontic treatment plan that fits your needs and your budget.
Learn More
Professional Teeth Whitening
If your teeth are generally healthy but you feel like they could stand to be a little (or a lot) whiter, our team would be happy to help. Professional teeth whitening uses higher concentrations of whitening gel both safely and effectively to help patients achieve the exact shade of white that they're looking for. Our team uses KöR Whitening, which is known for whitening teeth up to 16 shades lighter while creating very little to no sensitivity within the teeth. We offer both one-size whitening trays and custom teeth whitening trays.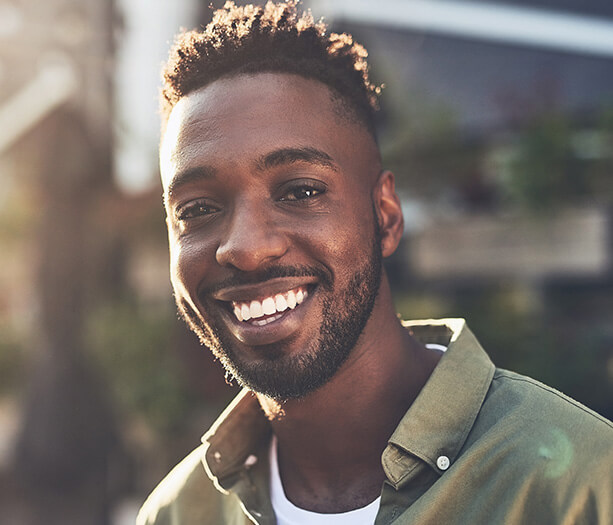 Traditional Veneers
Traditional veneers allow patients to completely makeover their smile— everything from tooth size, shape, and color can be modified to create the smile you've always wanted. Veneers are essentially tooth-colored porcelain shells that fit comfortably over the teeth and permanently enhance the cosmetic appearance of a smile for decades. Veneers can also be used to cover one or more damaged teeth, usually front teeth, restoring the appearance and functionality of the patients' smile and allowing the tooth or teeth to blend in seamlessly once again.
Learn More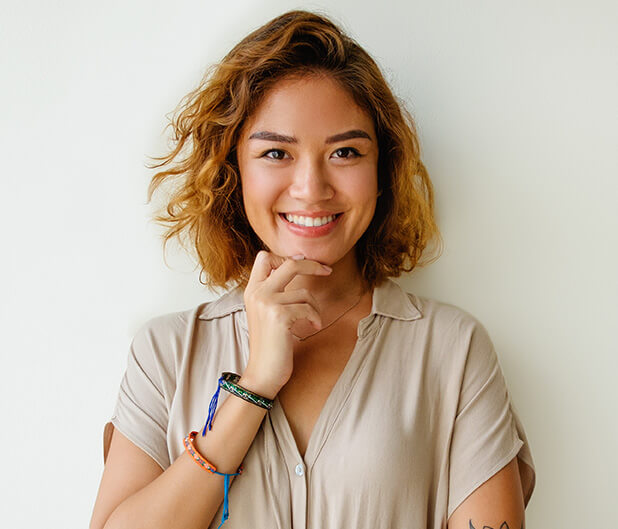 Snap-On Smile®
If you like the idea of traditional veneers but need a more affordable and reversible option, Snap-On Smile is a great alternative. Our team can work with you to determine what your ideal smile looks like, and then we will take impressions of your teeth to ensure that your Snap-On Smile will fit comfortably over them. Once your Snap-On Smile is ready for you to try on, we will make any necessary adjustments, and then you are free to "snap on" your new smile and wear it out of our office!
Learn More
Ready to schedule a cosmetic consultation? Our team is waiting to hear from you!