Dental Veneers in Harrisonburg, VA
Dental veneers are tooth covers that go over your natural teeth, changing the appearance of your teeth to enhance your smile. Dental veneers are popular in cosmetic dentistry because they allow patients to makeover their teeth for a long-lasting period. To schedule a consultation for this cosmetic dental service, please give our office a call, and we'll be happy to get you on your way to a new smile!
Contact Us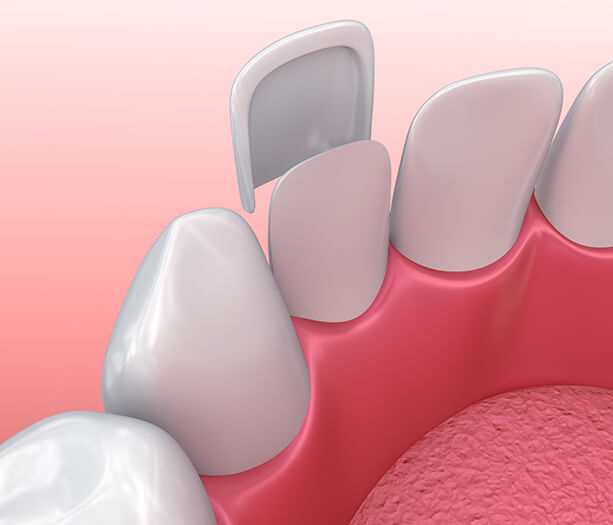 Are veneers permanent?
The type of dental veneers you get will determine if they are permanent or irreversible. Composite veneers tend to last three or more years but can be removed as necessary. Porcelain veneers can last as long as ten years but will likely need to be replaced. During the porcelain veneers process, the enamel on your teeth will be shaved to allow the veneers to fit correctly over them. This enamel can't grow back.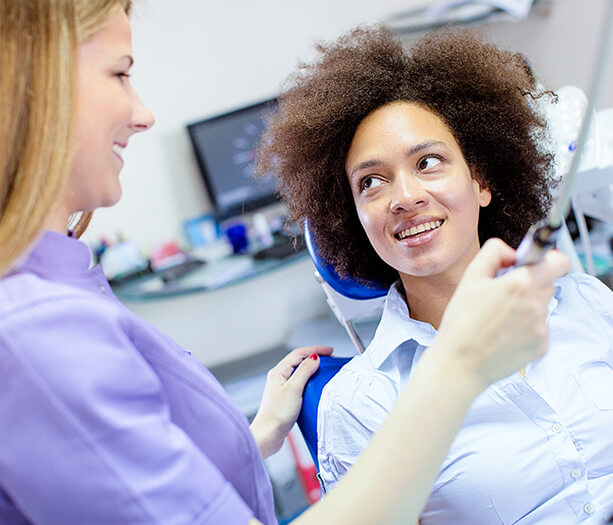 What do veneers fix?
While veneers are a cosmetic dental service, they can fix more than just the appearance of teeth. Traditional veneers, typically known as porcelain veneers, are durable, and can be of great use when you break or damage a tooth. Composite veneers are an option too. Composite veneers are more likely to solely enhance the natural look of your teeth, as they are not as strong. Both fix misshapen, gapped, or discoloration on teeth.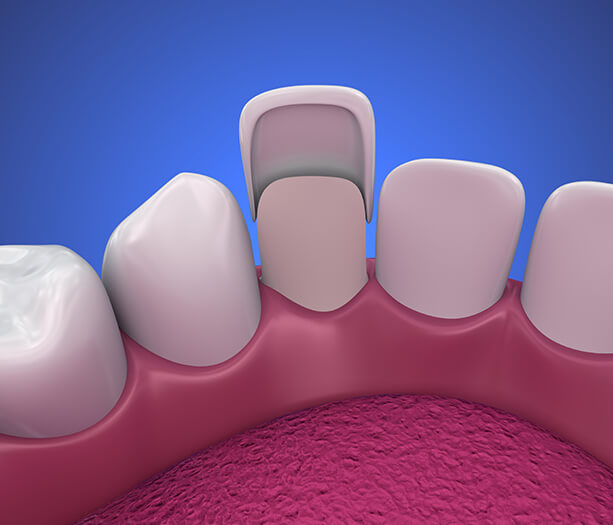 What is the dental veneers process?
The veneers process may be different for each patient, as the type of veneer and purpose will vary. But in a general veneers process, you can expect your veneers to be made in a lab then bonded onto your teeth. Porcelain veneers often require two separate visits. During the veneers process, your cosmetic dentist will go over the details of your custom design to ensure you love your new smile. The longevity of veneers makes them worth the investment when it comes to a cosmetic dental service.
Contact Us