Dental Fillings in Harrisonburg, VA
Dental Fillings
in Harrisonburg, VA
Tooth decay is quite common; approximately 90% of Americans develop at least one cavity at some point in their lives. Routine dental visits are important for diagnosing cavities. Once identified, our team can remove the decay and create a custom dental filling to repair the tooth. To learn more or schedule your next visit, please contact us!
Contact Us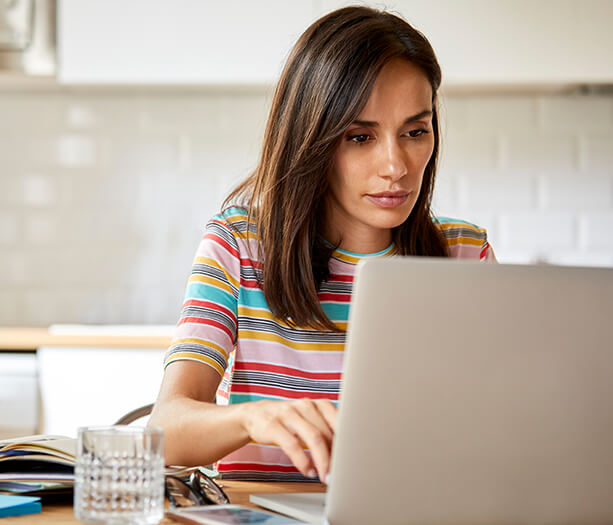 Do I need a dental filling or a crown?
Dental fillings are used to replace small areas of tooth decay. Once the damaged portion of the tooth has been removed using a dental drill, a custom filling will be made to match the color of the tooth and shaped to fit in the tooth perfectly. Dental crowns are more often used when a tooth has undergone more advanced damage and needs additional protection and support from a durable dental restoration. Not sure what your smile needs? Our team can assess your teeth and offer a personalized recommendation for you at your next visit.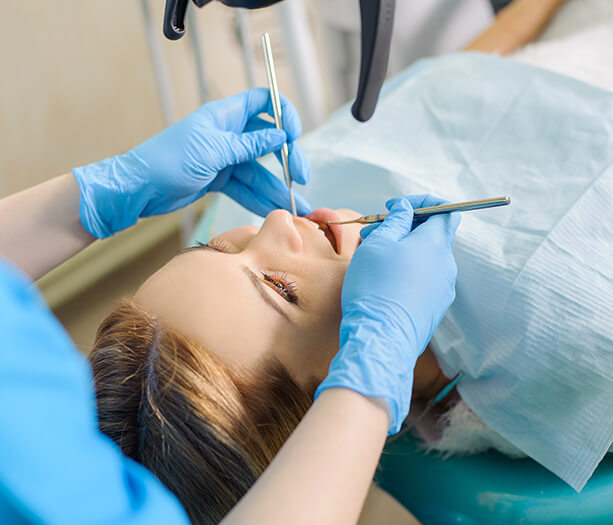 Do dental fillings hurt?
If you've never had a cavity before, a dental filling may feel like an intimidating procedure. Our team will do everything we can to make your experience as efficient and pleasant as possible. Before the treatment begins, a local anesthetic will be used to numb your teeth and gums. You may feel some pressure on your tooth, but the goal is to reduce or completely eliminate any pain or discomfort during the treatment. Our office also provides dental sedation, which can be helpful for patients who are anxious about their filling treatments.
What happens if I don't get a dental filling?
We understand that life can get busy and it can be easy to put off dental work. However, patients who need to repair one or more teeth that have been affected by tooth decay should schedule their filling treatments as soon as they can. Untreated tooth decay can provide a gateway for harmful bacteria to enter the inside of a tooth, which can lead to infections and root canal therapy. In serious cases, a tooth can eventually need to be extracted if the decay is not treated in a timely manner.
No matter where you are in your oral health journey, our team will be happy to help you. Schedule your next visit today!
Ready to schedule your appointment? Our team is ready to begin working with you to create your dream smile.