Laser Gum Treatment in Harrisonburg, VA
Laser Gum Treatment
in Harrisonburg, VA
Laser gum therapy is a revolutionary treatment option for patients with gum disease. While it may seem scary, laser therapy is actually a great alternative for patients who want to avoid more invasive treatment methods, as it tends to be a quicker and more comfortable option that will help restore your gums and your smile. To learn more about our services or schedule your next visit with our team, please contact us!
Contact Us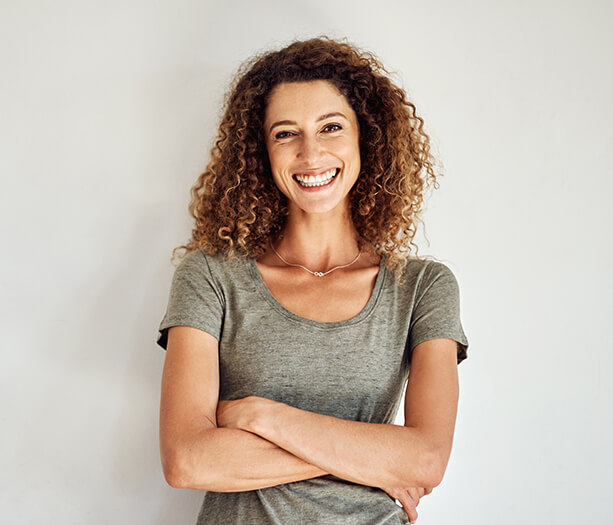 What are the benefits of laser gum therapy?
While laser therapy may sound intimidating, dental lasers are actually a minimally invasive treatment option that most patients find to be less painful and more efficient than alternative treatment methods like scaling and root planing. Laser gum therapy results in less gum bleeding and soreness, and the precision of the laser allows it to target only the affected gum tissue and bacteria, leaving the healthy gum tissue alone. Laser gum therapy also comes with a quicker healing time and can actually stimulate the stem cells in your gum pockets, forming new tissue.
Do I need dental sedation for laser gum therapy?
A local anesthetic is used to numb the gums before a laser treatment is completed to provide a more comfortable experience for the patient. While this is often enough for minimizing or completely relieving pain, patients are always welcome to discuss dental sedation with our team to reduce their dental anxiety or just have a more relaxed dental visit. Our practice provides nitrous oxide and oral conscious sedation, and our team would be happy to discuss our safe and effective sedation options with you if you are interested.
How can I keep my gums healthy post-treatment?
Once our team treats your gums, a topical antibiotic (Arestin®) will be applied in the gum pockets to keep harmful bacteria at bay and keep your teeth and gums as healthy as possible. Of course, we also recommend establishing a thorough at-home oral care routine to prevent your periodontitis from advancing or causing any further damage to your teeth, gums, or jawbone. Our team can also create a custom plan for you that may involve you visiting our office biannually or more frequently for deep cleanings and/or laser treatments.
Ready to schedule your appointment? Our team is ready to begin working with you to create your dream smile.