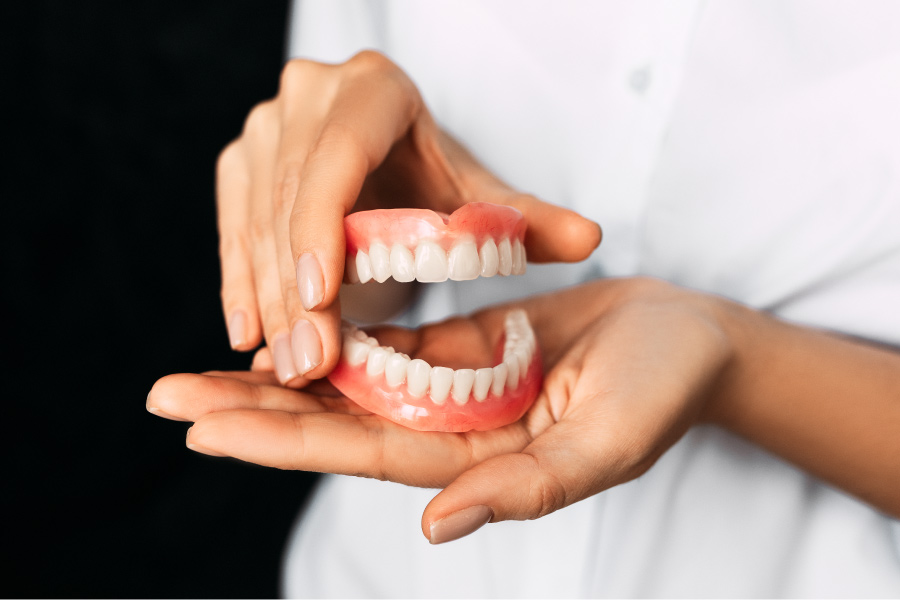 When Should You See a Prosthodontist?
July 30, 2021 6:32 pm
Prosthodontics is a specialized field within dentistry that handles rehabilitation, replacement, and restoration of teeth. Although we also offer general dental services and cosmetic dentistry, prosthodontics is our specialty here at Rockingham Prosthodontics! So how do you know if you should see a prosthodontist in Harrisonburg, VA?
You Have a Complex Dental Condition
Sometimes life throws a curveball that can cause extensive damage or trauma to your smile. If this happens, a prosthodontist can restore your teeth with artificial dental devices the look and feel natural.
Prosthodontists are specifically trained to handle complex dental problems involving missing or damaged teeth. They can recommend the best and most affordable solution if you need dental implants, tooth extractions, a full-mouth reconstruction, and more.
You Want to See an Expert
Choosing a prosthodontist means choosing someone who has completed advanced education and training specifically related to your case. Due to this additional experience, you can rest easy knowing that your smile will be in the hands of someone well-versed in your unique oral healthcare needs.
In addition to his Doctor of Dental Surgery degree, Dr. Rigby earned a Prosthodontic Specialty Certification and a Master of Science degree in dental materials at The Ohio State University. He was trained by some of the best specialists in the United States! He has been practicing for over a decade and has helped a multitude of patients regain a healthy smile.
Your Harrisonburg Prosthodontist
If you have concerns about your smile and wonder if you could benefit from prosthodontics, we invite you to come into Rockingham Prosthodontics for a one-on-one consultation. During this visit, we'll discuss your specific smile needs and give you an idea of what treatments might be able to help you.
Contact us today to schedule an appointment that is convenient for your schedule! We are open Mondays through Thursdays from 9:00 AM to 4:00 PM.