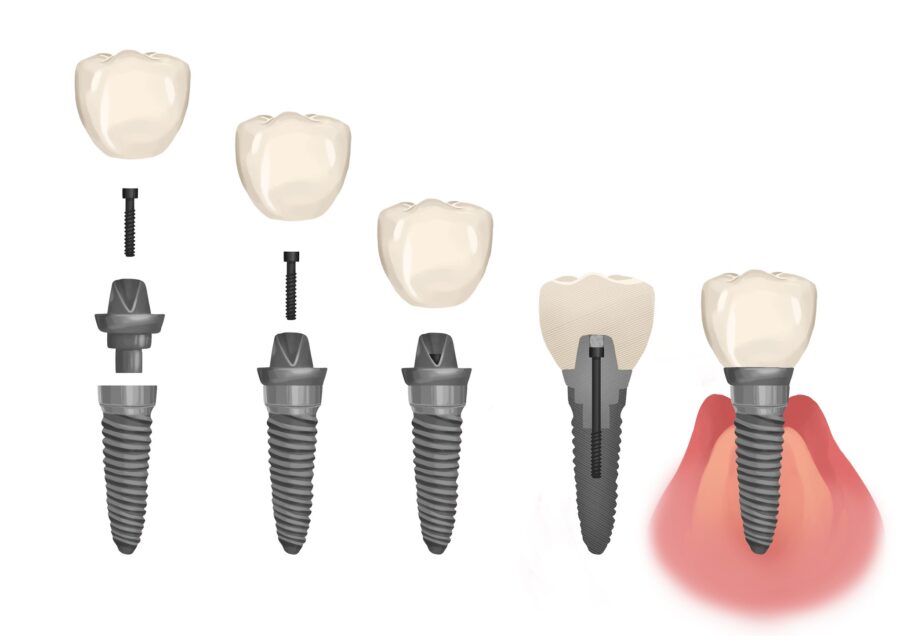 How to Tell If Dental Implants Are Failing
August 30, 2022 12:57 am
If you need replace missing teeth, there are many solutions to choose from, including dental implants. These are small biocompatible posts, typically made of titanium, that are surgically implanted into the jawbone. The post acts as a substitute for the tooth root and a stable foundation for a dental restoration.
Dental implants are highly successful. However, implant failure is possible for a variety of reasons, such as infection from poor oral hygiene, foreign body rejection, failed integration into the jawbone, and improper placement.
Here is how you can tell if your dental implants are failing:
Loose or Moving Implant

After your surgery, the implant fuses to the jawbone through a process called osseointegration. A main benefit of dental implants is the stability they provide for the accompanying restoration since the replacement tooth root should be firmly anchored into your jawbone.

A moving or wiggling implant is immediate cause for concern that the dental implant is failing. An untreated loose implant can cause damage to your gums and surrounding teeth.

Prolonged Gum Swelling & Inflammation

Minor swelling can be expected after an implant has been placed in your jaw. Just like initial soreness or swelling with other procedures, it should go away within a few days. If swelling continues, it may be a sign of infection and should be treated.

Severe Pain & Discomfort

Some discomfort during the initial healing process of a dental implant is normal. However, pain should only last for the first few days. Severe pain, especially throbbing pain, can indicate a failing implant.
Dental Implants in Harrisonburg, VA
Are you looking to prepare for dental implants? At Rockingham Prosthodontics, our knowledgeable team would be happy to go over the details of dental implants to help you feel comfortable and well-informed regarding the procedure. Or if you're experiencing complications after dental implant surgery, please contact our office for emergency dental care.
Dental implant image from Authority Dental under CC 2.0