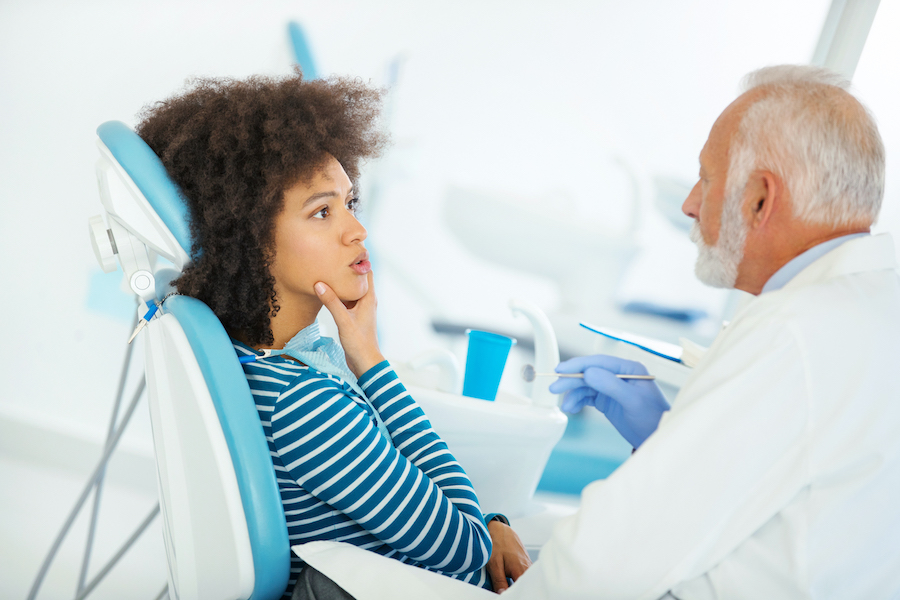 Is a Broken Dental Restoration a Dental Emergency?
July 31, 2022 8:35 pm
We understand that figuring out the best time to visit the dentist for your routine preventive cleaning and checkup can be difficult with your busy schedule. A dental emergency or current dental problem, however, should push you to visit the dentist sooner than you normally would. After all, you don't want your small problem to result in additional pain and greater damage that could've been prevented with an earlier visit!
For example, one dental problem that will require a visit to the dentist is a broken restoration.
Dental Restorations
Dental fillings, crowns, and bridges are different types of dental restorations. Fillings and crowns can save the natural teeth by restoring their strength. A bridge replaces missing teeth.
These restorations are essential in helping your smile stay healthy and functional. So what happens when one of them breaks or comes loose?
Dealing with a Broken Dental Restoration
A cracked, broken, or lost dental restoration is never a fun experience. Depending on the location and type of restoration, the situation may or may not be considered a dental emergency. It is possible for fillings, crowns, and bridges to crack, break, or become dislodged. A compromised restoration can decrease your chewing function, increase your risk of infection, and feel uncomfortable.
Seek immediate attention if a damaged dental restoration has resulted in pain and/or bleeding, and if you are unable to eat because of it. Even if it isn't hugely bothersome, you'll still need urgent treatment. There isn't any way to repair a broken restoration on your own.
To reduce your risk of breaking a restoration in the future, we recommend: maintaining good oral hygiene at home; avoiding biting on hard objects and eating very hard foods; and visiting our office for routine checkups.
Emergency Dental Care at Rockingham Prosthodontics
At Rockingham Prosthodontics, we strive to help resolve all your dental concerns! If you're not sure whether your current dental issue requires a same-day emergency visit or an urgent appointment within a few days, please call Rockingham Prosthodontics to discuss your situation with our team. We can tell you whether or not to come right away or to schedule an appointment for later on.