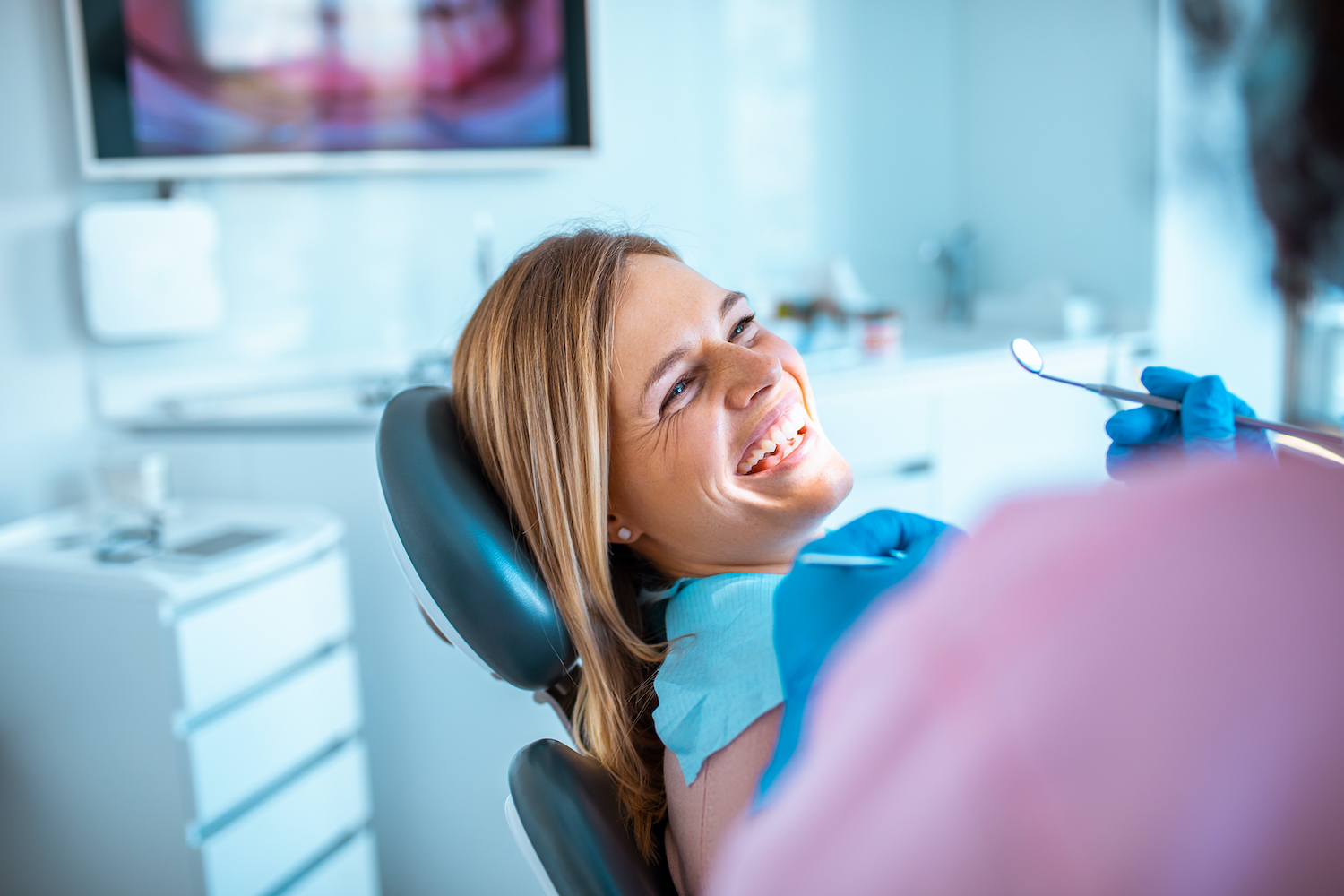 What to Expect at the Dentist
June 30, 2023 2:30 pm
We recommend visiting our office for a cleaning and checkup at least twice a year. If it's been a while since you last saw a dentist, you may feel nervous about your upcoming visit. Here's what you can expect during your visit at Rockingham Prosthodontics!
Mouth X-Rays
Before we perform any treatments, we need to get X-rays of your smile. Bitewings show the upper and lower teeth in one area of your mouth while a panoramic X-ray takes a picture of your whole mouth, including your jawbone. X-ray imaging helps us catch hard-to-see issues, like cavities between your teeth, tumors, cysts, and bone loss!
Gum Assessment
Gum disease is the #1 cause of adult tooth loss, so we always check your gum health during an exam. We measure the depth of your gum pockets and look for any inflammation, gum recession, and bleeding. If you have gingivitis, which is the earliest stage of gum disease, you can most likely reverse the disease with improved oral hygiene and more frequent visits to the dentist. More advanced gum disease can't be reversed, but it can be managed with periodontal therapy like antibiotics, deep cleanings, and laser gum treatment.
Teeth Cleaning
During a dental cleaning, we remove plaque and hardened plaque (tartar), polish the surface of your teeth, and floss your teeth. Your cleaning may take a little longer if it's been years since your last dental appointment. We may also need to perform scaling, which is when we remove tartar from below your gum line.
Treatment Recommendations
Once we've assessed your oral health, we'll talk about what you can do to improve or maintain the health of your smile. Depending on what we found during your exam, we may recommend fillings for tooth decay, gum disease treatments, root canal therapy, and so on. We'll never begin a treatment without your consent. We will also discuss your expected out-of-pocket cost. Payment methods include cash, debit and credit, CareCredit financing, and our dental membership plan.
Gentle Dental Care at Rockingham Prosthodontics in Harrisonburg, VA
As a prosthodontist, Dr. Rigby specializes in tooth replacement. Our office also offers treatments like preventive dental care, emergency appointments, and cosmetic dentistry! We strive to make your experience at the dentist as comfortable as possible. Please contact us today to set up an appointment!